The Gold Coast is home to many award-winning restaurants serving up a diverse mix of culinary delights that will satisfy the most discerning palates.
There are over 500 restaurants on the Gold Coast giving you the opportunity to sample food from around the world with specialities including Seafood, Modern Australian, Japanese, French and Italian.
Whatever style of cuisine or eating out experience you're looking for, from world-renowned family restaurants, surf clubs, pubs, smorgasbords and international standard alacarte restaurants, you're sure to find one that suits your tastes and budget on the Gold Coast.
The culinary centre of the Gold Coast is around Tedder Avenue on Main Beach where the Gold Coast's top restaurants and bars conveniently line either side of the street. You'll find more variety in other parts of the Gold Coast such as Surfers Paradise and Broadbeach, you may just need to have your walking shoes on so you can have a good look around.
For the budget-conscious, you can generally get a great meal at the local surf club for under $15 per person. The surf clubs are dotted along the coastline and offer top views and a great dining ambience in the summer months.
Below are a few links to some of the Gold Coast's award-winning restaurants (listed under the category they won in):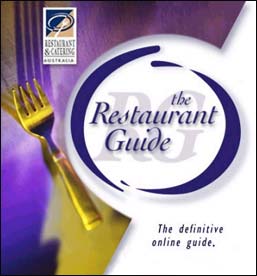 Best Asian Restaurant
Shogun Japanese Restaurant
90 Bundall Rd Bundall
Tel: (07) 5538 2872
Best Family Establishment Restaurant
Montego's on Tedder
27 Tedder Ave Main Beach
Tel: (07) 5571 1777
Best Italian Restaurant
Ristorante Fellini
Waterfront Marina Mirage
74 Seaworld Drv Main Beach
Tel: (07) 5531 0300
Best Seafood Restaurant
George's Paragon Seafood Restaurant
4 Clifford St Surfers Paradise
Tel: (07) 5592 2775
Best Steak Restaurant
Cav's Steakhouse
30 Frank St Labrador
Tel: (07) 5532 2954
Best Restaurant to Impress a Date
Gold Coast Gondolas
Mariners Cove
60 Sea World Drv Main Beach
Tel: (07) 5529 1513
Related Links:
Gold Coast Shopping – An overview of shopping on Queensland's Gold Coast including information on a range of the best-shopping outlets.
Gold Coast Entertainment & Nightlife – A guide to the Gold Coast's thriving Club scene. From themed sports bars to alternative venues beating out the funky house and disco classics.